Supercoco Snack In Bar. Chewy bar, 100% natural coconut. This delicious candy should not be...
Regular price
$6.25
-26%
$8.50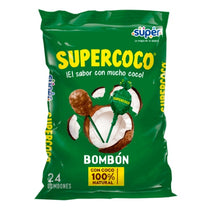 Coconut Lollipop (Pck of 24 Lollipops)Delicious Bonbon With 100% Natural Coconut Chunks. This traditional sweet...
Regular price
$6.32
-Liquid error (snippets/product-price-listing line 34): Computation results in '-Infinity'%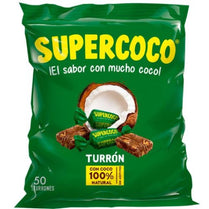 The Supercoco is a family recipe that is derived from the cocadas that are eaten...
Regular price
$8.53
-Liquid error (snippets/product-price-listing line 34): Computation results in '-Infinity'%